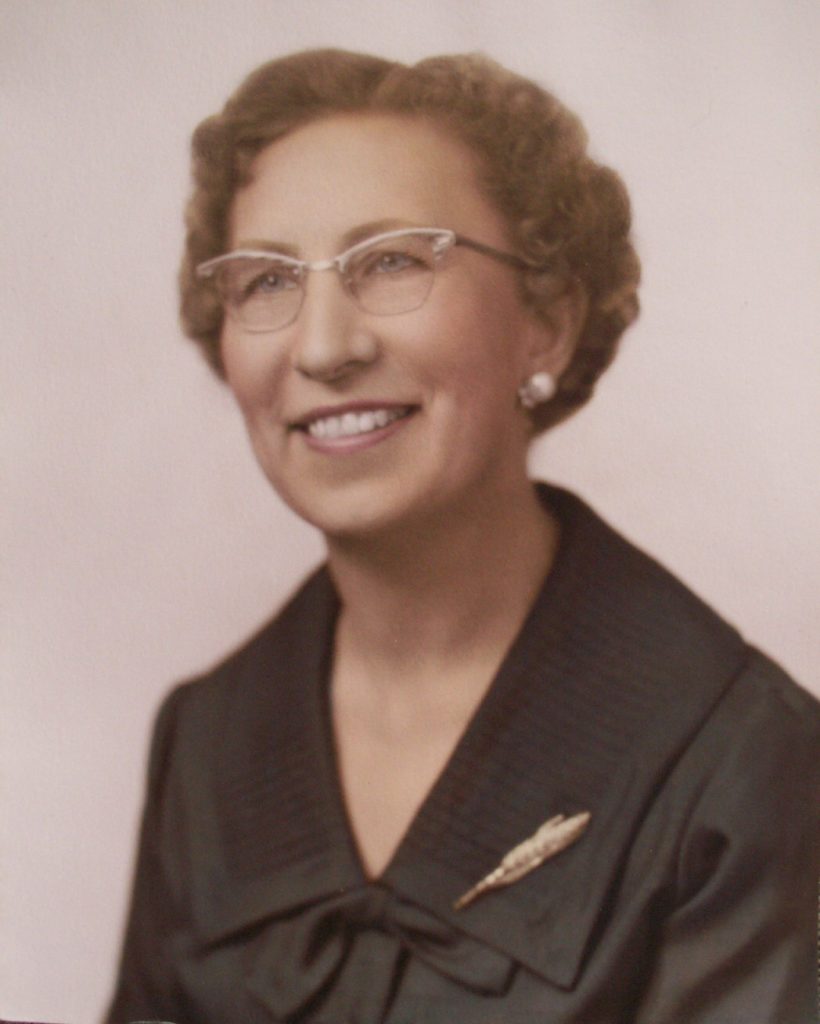 Ethel Mae Stauffer Herr married Amos R. Herr on November 26, 1942 at the Landisville Church of God. At this time she became only the third and the last woman to call the Herr Homestead home, following Elizabeth Herr and Emma Herr. Ethel was a graduate of Stevens High School, Lancaster, class of 1925. She attended Pierce Business College in Philadelphia and was employed by the Sico Company.
Ethel was an active member of the Landisville Church of God serving on Church Council, as a Sunday school teacher and on the Women's Christian Service Council. When moving into the Herr Homestead, Ethel inherited the fine Early American furnishings collected by the previous Herr families over a period of 100 years. She shared with them a fine appreciation for the furnishings of the house, adding her own special touches. She was especially proud of her collection of Gaudy Dutch China and pewter. In 1959 the Herr Homestead was chosen to be the featured home in the Lancaster County Day Tour.
An accomplished woman in her own right, Ethel is best remembered by those who knew her as a warm caring person who loved people and who loved to entertain her friends in the spacious Lancaster County farmhouse. Having no children of their own she and Amos were hosts to international students over the years. She is fondly remembered by her friends for her delicious fruit salad. The recipe can be found in the cookbook published by the Herr Foundation.